TECC
First Responders | Security Guards
When a safety professional is confronted with a medical case during their duty, a tension field occurs between the performance of their initial task and granting neccessary medical care. In other words: A non-medical safety professional is exposed to choices between acting tactical and medical. Correcly assessing the situation is of great importance, because the personal safety of the professional and that of the victim determines which actions fit within the risk image of the situation that has occurred.
In TGA's Tactical Medical Emergency Care training course, security guards (among others) are trained to perform tactical and medical operations in high-risk situations. In high-risk or high-stress environments, the ability to act tactically / medical is essential. The training course is based on the TECC-protocol and covers specific skills aimed at stabilizing an injured individual in a dangerous or threatening environment. Situational awareness is a central concept throughout the course. With Tactical Medical Emergency Care training, employees are prepared to save lives in a variety of (crisis) situations. To accomplish this goal and further our training courses, TGA uses the latest teaching resources.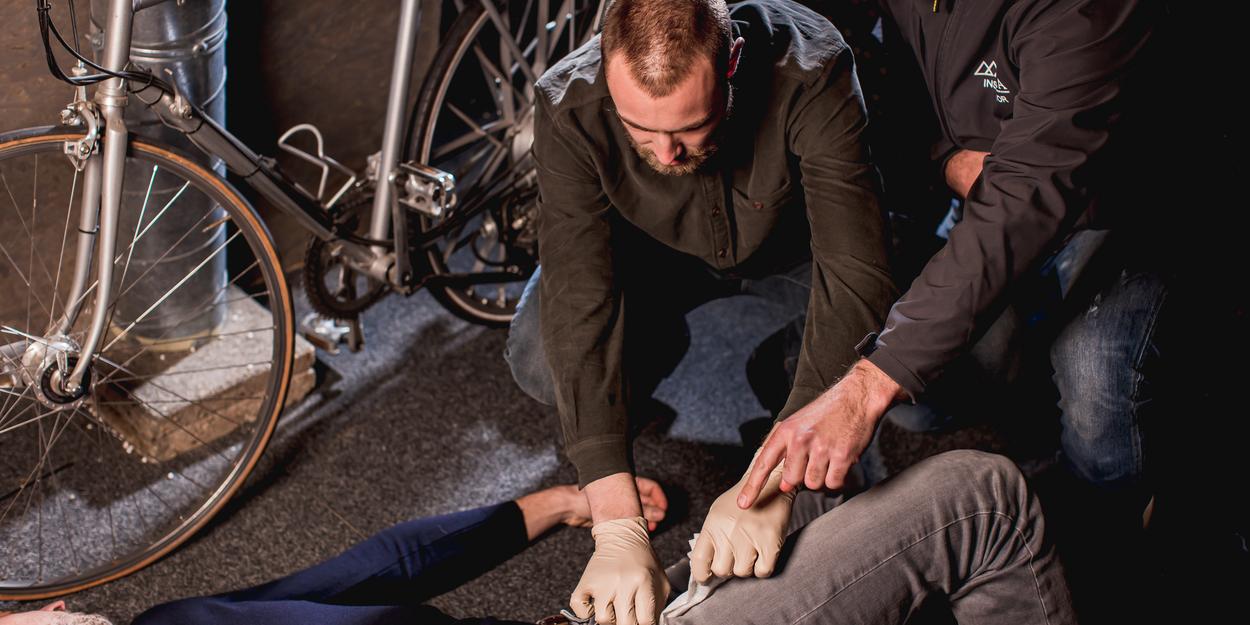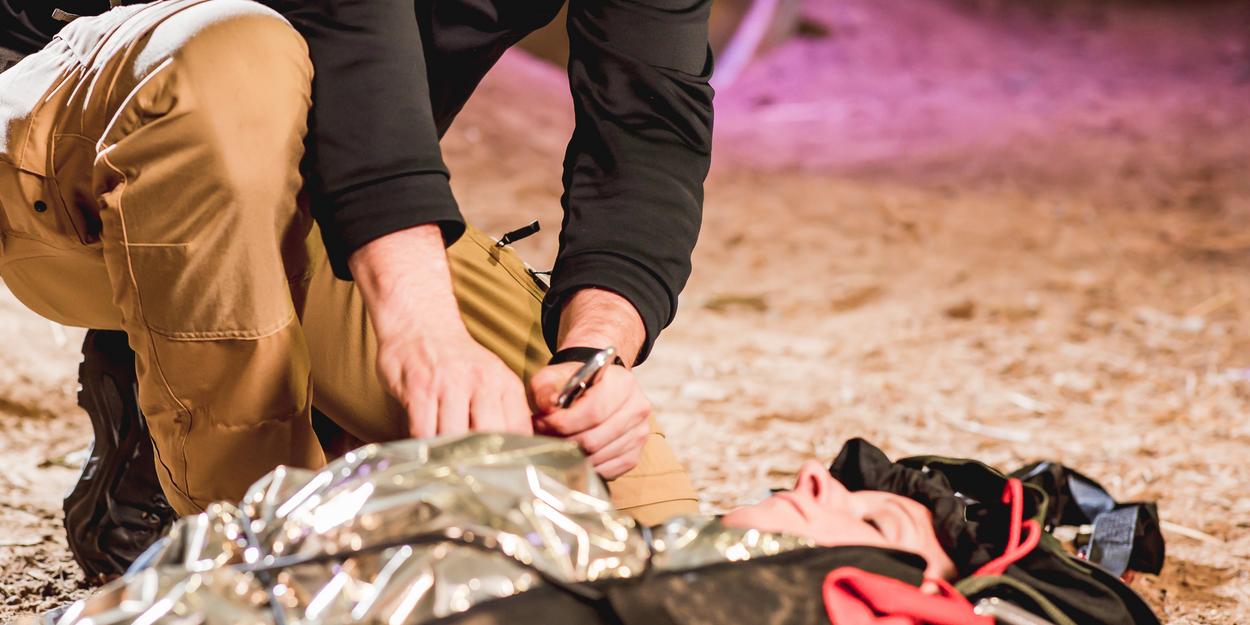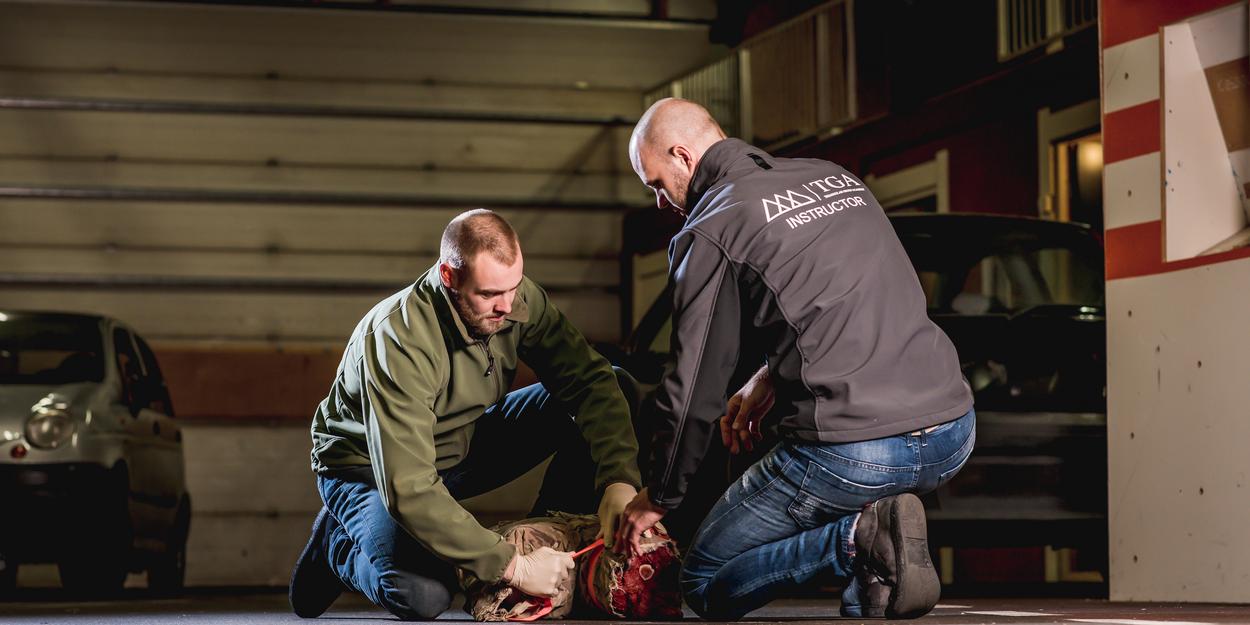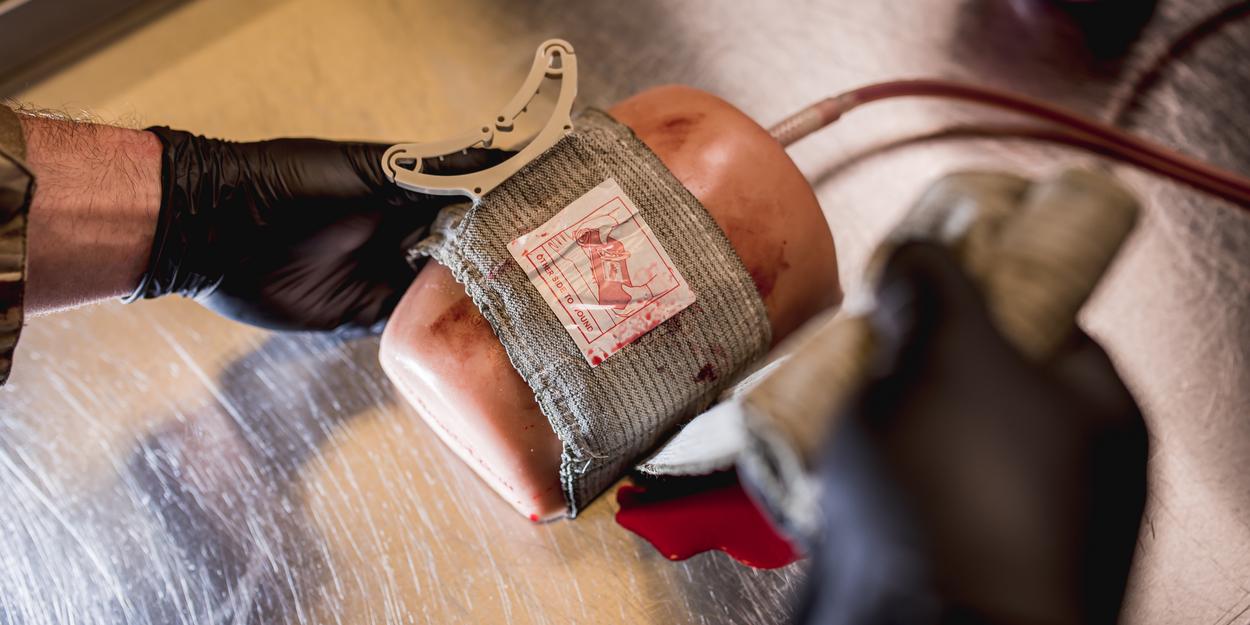 Our instructors
All TGA medical instructors have operational experience. As medical specialists, the instructors have provided care in high-risk situations and have experience in decision-making under stressful circumstances. This knowledge and experience enables the instructors to prepare students effectively for a variety of scenarios in the tactical/medical domain. All TGA TECC-LEO instructors are PHTLS and TCCC trained.
Law enforcement and the fire brigade
TECC-LEO training is not only valuable for security guards but can also be offered to prepare law enforcement officers for high-threat sutuations with one or more injured (TECC-LEO), or to prepare firefighters for dealing with the consequences of a terrorist attack (TECC-LEO Firefighters).
Register now
The two-day course consists of a day of learning the TECC protocol and a day of scenario training. TGA can provide the course on-site (at a military base for example). Contact us for more information on the possibilities, or to register for one of TGA's TECC courses.